Technical Assistance and Training Working Group (TATWG)
The TATWG is responsible for identifying, developing, and delivering technical assistance and training to Egmont Group members and candidate FIUs, in conjunction with Observer organizations and international partners.
The TATWG's goal is to provide a forum for Egmont Group FIUs, Observers, and designated guests, increase the effectiveness of Egmont Group members and other FIUs by offering opportunities to enhance skills, knowledge, and expertise through broad-based training, research, and other capacity-building initiatives.
The TATWG develops quality training packages and follows up on current training projects. Additionally, the TATWG organizes and implements breakout and training sessions at major Egmont Group events, other specific Egmont Group training opportunities as well as other events when required.
The TATWG also organizes the Best Egmont Case Award (BECA). The BECA is an annual contest designed to encourage Egmont Group members to contribute to the Group's money laundering and terrorist financing case database to benefit FIUs and AML/CFT stakeholders.
Key Elements of the TATWG's Mandate
Key Elements of the TATWG's Mandate
Coordinate all TA&T activities with the FSRBs, other Egmont Group Observers and other international organizations, providing TA&T activities.
Provide opportunities for international experts to work closely with the Egmont Group to help develop and deliver TA&T programs and products under the direct oversight of the TATWG.
Become the focal point to receive the TA&T requests and keep the TA&T matrix up-to-date based on member needs and, as appropriate, candidate FIUs.
Promote the implementation of guidance papers for information exchange and the development of training products within the given resources.
Deliver practical training during EG events.
Best Egmont Case Award (BECA)
BECA Publication
Egmont Plenary Operational Training Sessions
New Training Products, eLearning and Webinars.
Completed training packages in various languages include:
Tactical Analysis Course (TAC)
Strategic Analysis Course (SAC)
Corporate Vehicles and Financial Products Course (CorFin)
Egmont AML/CTF Supervisory Course (ESC)
FIU Information System Maturity Model (FISMM)
Securing an FIU
Name
Amr S. Rashed – EMLCU, Egypt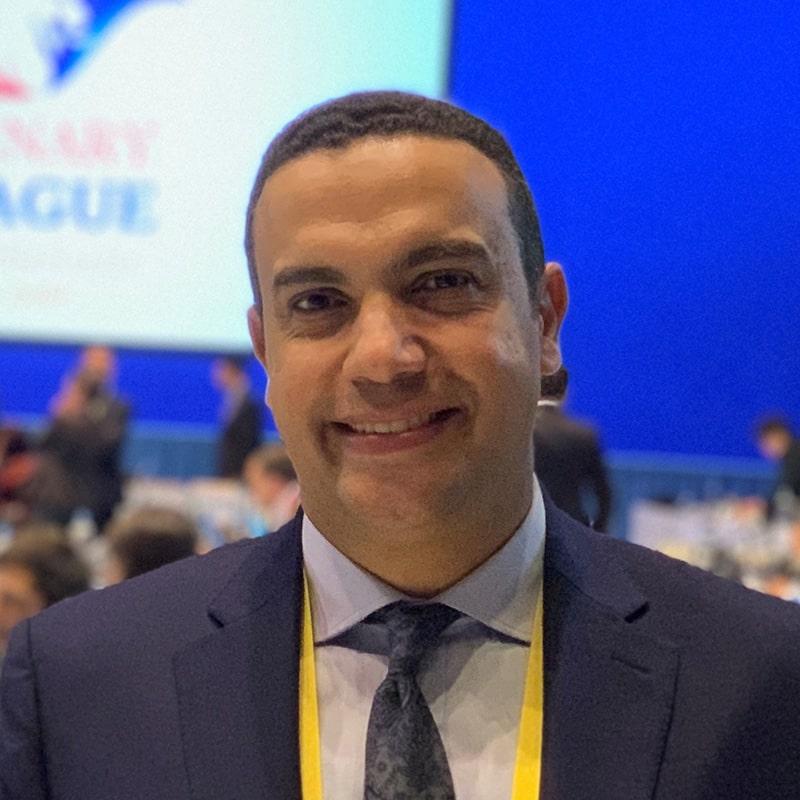 Amr Rashed is the head of the International Cooperation Dept. at EMLCU, Egypt. He oversees information exchange with counterpart FIUs and other relevant stakeholders in foreign countries and International Organizations; drafts international agreements and MOUs with other FIUs and international organizations. Before that, Mr. Rashed used to be a senior financial analyst responsible for many operational and strategic reports. He has been heavily involved in the work of Egmont Group; he served as the Vice-Chair (2016-2018) and Chair (2018-Jan 2020) of the Egmont Group's Technical Assistance and Training Working Group (TATWG). Mr. Rashed, as a steering committee member, also oversaw the establishment of the Egmont Centre of FIU Excellence and Leadership (ECOFEL). Mr. Rashed is a Certified Anti Money Laundering Specialist (CAMS), has obtained two internationally recognized certificates in the field of Virtual currencies and holds a Doctorate in the field of cryptocurrencies and their relationship with the banking sector. Mr. Rashed is well versed with the international recommendations and legal instruments issued by the Financial Action Task Force (FATF) and the United Nations. He participated with the FATF in evaluating the AML/CFT regime in one of the MENA countries.
Vision:
"To provide FIUs high quality, adequate, and accessible anti-money laundering/counter-terrorist financing/non-proliferation of financing knowledge."
What do you hope to accomplish as the WG Chair?  
"I hope to position FIUs as learning organizations in their respective jurisdictions."
What projects are you most excited about?
"Virtual currencies, digital identity, new payment methods, open-source intelligence, combatting non-proliferation financing."
Working Group
Vice-Chairs
Maria E. Holguín López – UAF, Dominican Republic
Meriton Shoshi – NJIF-K, Kosovo