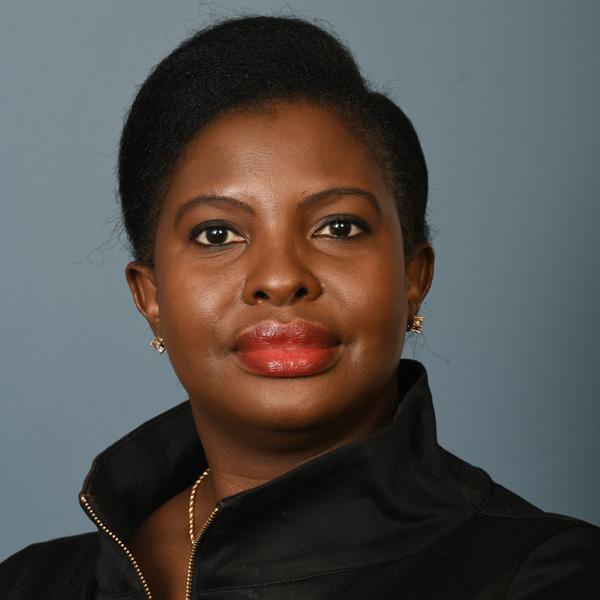 Adv Xolisile Khanyile is a career prosecutor who has served different roles in law enforcement agencies for 23 years. Xolisile served in a senior position in the Asset Forfeiture Unit for more than five years and was appointed by the President of South Africa as a Director of Public Prosecutions (DPP) for eight years, two years in the South Gauteng Division as the Acting DPP and six years in the Free State Division as the DPP.
Since January 2018, she has held the position of Director of the Financial Intelligence Centre (the FIC) of South Africa, where she has been responsible for the strategic and operational functioning of the FIC, ensuring the fulfillment of its domestic and international mandate. She currently holds the Egmont Group Chair position, appointed in July 2022.
As part of her Director role, Xolisile represents the FIC and the Government of South Africa at various international events, allowing her to build necessary relationships with essential stakeholders.
Xolisile has conducted several training sessions, nationally and internationally, for prosecutors and investigators, including the International Symposium on Corruption Hosted by the University of the Free State in 2013 and the International Strategy to Combat Illicit Trafficking in Precious Metals held in Cape Town by the United Nations Inter-regional Crime and Justice Research Institute (UNICRI) on March 8-9, 2016. Nationally, she presented a paper at the 2016 National Traffic Indaba, Black Association Legal Education Centre: High Court Motion and Ethics Workshop. Xolisile has also provided training on financial crimes, sexual offences, asset forfeiture, corruption, human trafficking, and environmental matters for the Africa Prosecutors Association to numerous African countries, including Mozambique, Mauritius, and Angola and the DRC.
Xolisile holds a B Juris and an LLB degree from the University of Zululand, an MDP from the Business School of the University of Free State (UFS) and an LLM from the UFS, respectively. She attended the Duke University African Women Charted Accountants' Women Leading Africa Programme in 2015 and graduated in 2016. She also participated in the 4th Innovative Road Safety Management Leadership Programme in Melbourne, Australia, in 2015.
Elżbieta Franków- Jaśkiewicz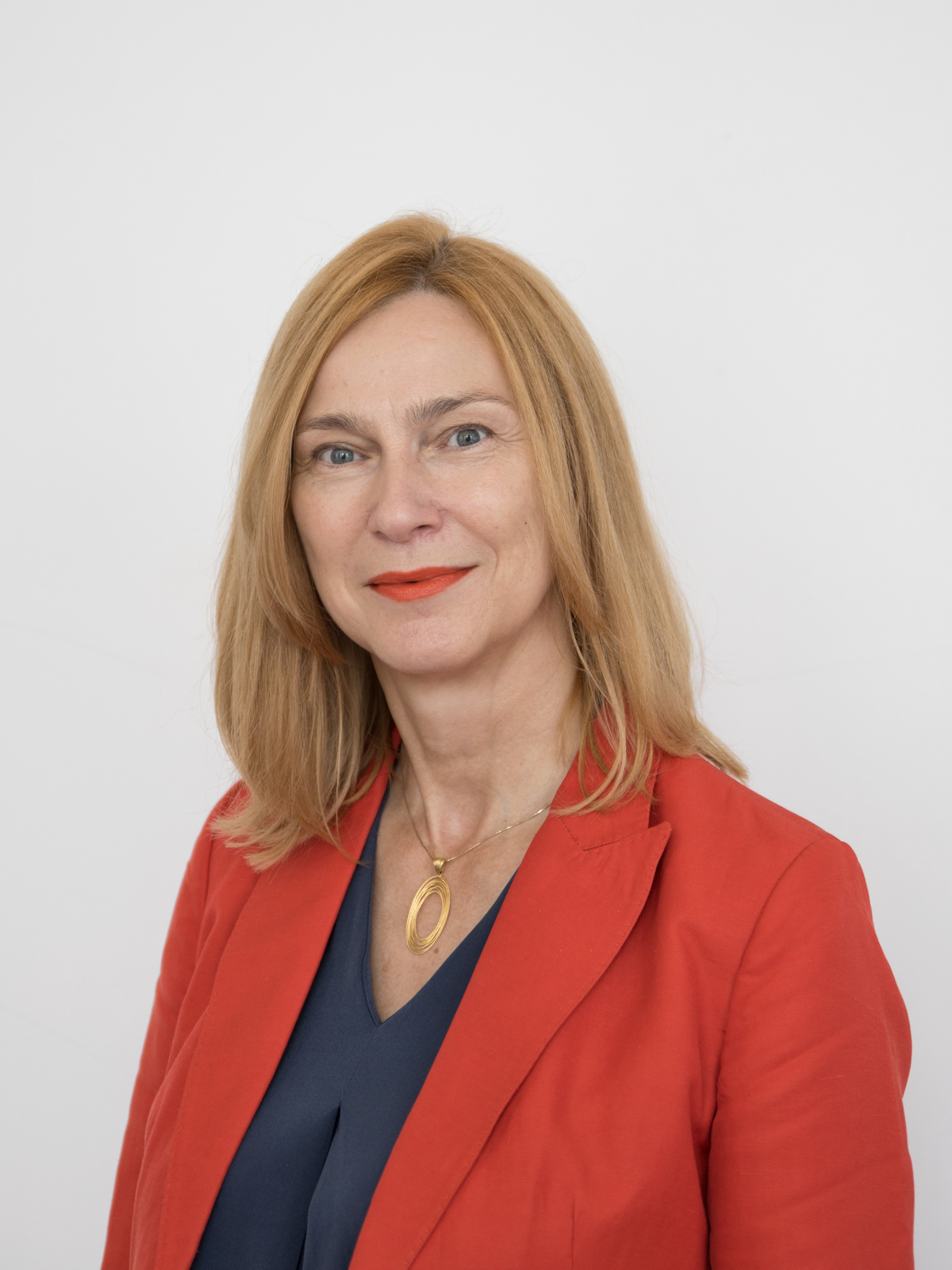 Elżbieta Franków-Jaśkiewicz is the Head of the International Cooperation Unit within the Department of Financial Information of the Polish Ministry of Finance (Polish FIU – The General Inspector of Financial Information).
She has over 28 years of experience in government administration of Poland – The Polish Police, Ministry of Interior, and Ministry of Finance. For the past 21 years, Mrs. Franków-Jaśkiewicz has focused on anti-money laundering and countering terrorist financing (AML/CFT) issues within the Polish FIU.
Her Egmont Group (EG) undertakings include participating in the Operational Working Group (OpWG) before the Information Exchange Working Group (IEWG). For the last few years, Mrs. Franków-Jaśkiewicz has been an active member of the Technical Assistance and Training Working Group (TATWG).
For many years, she has represented the Polish FIU in numerous international AML/CFT activities (EG, FATF, MONEYVAL, EAG, UNODC, OECD, OSCE, the Experts Group on Combating Money Laundering and Terrorism Financing (ML/TF), the EU FIU Platform, FIU.Net, and others) and during numerous trainings for various FIUs.
Mrs. Franków-Jaśkiewicz also has experience in AML/CFT twinning and capacity-building projects. In 2010, she was a project's Resident Twinning Advisor, increasing the capacity of the AML/CFT institutional system dedicated to Romania and was an expert on numerous projects for third countries (Algeria, Belarus, Kyrgyzstan, Jordan, Macedonia, Moldova, Montenegro, Morocco, Serbia, Tajikistan, Turkmenistan, Ukraine, Zambia, and others). She is a speaker at national and international conferences, seminars, and workshops on combating ML/TF issues.
In 2009, Mrs. Franków-Jaśkiewicz was appointed as the Head of Polish Delegation to the MONEYVAL Committee within the Council of Europe, a regional body, and associate member of the Financial Action Task Force (FATF). From 2011-2015, she was a Member of the MONEYVAL Bureau; in 2015, she was elected as the Vice-Chair of the MONEYVAL. In December 2017, Mrs. Franków-Jaśkiewicz was re-elected as the Vice-Chair of MONEYVAL. Since August 1, 2019, she has been President of MONEYVAL.
Between September 2017 to March 2018, she was seconded by the Ministry of Finance and served as an advisor within the framework of the UNODC Global Programme on Combating Money Laundering, the Proceeds of Crime, and Terrorism Financing (GPML) for Central Asia.
Mrs. Franków-Jaśkiewicz holds a master's degree in Arts. She also graduated from several postgraduate studies (Warsaw School of Economics, Police Academy in Szczytno, and the National School of Public Administration).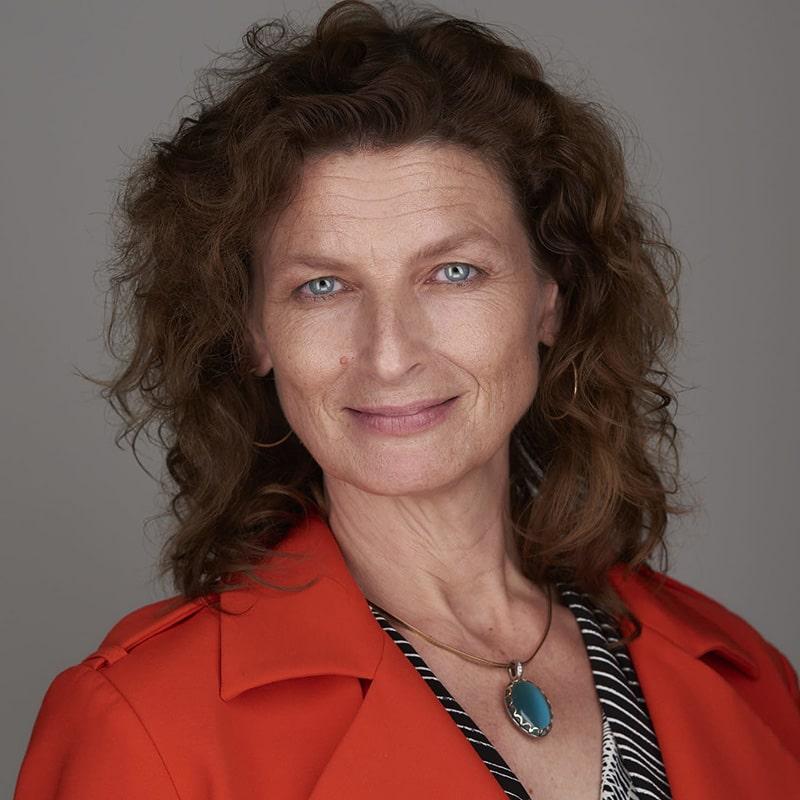 Anne-Marie Kemna is currently the Director of the Financial Intelligence Unit of Curaçao (FIU Curaçao) and Egmont Group Vice-Chair.
Mrs. Kemna has over 25 years of experience as a legal advisor, general counsel, and attorney in the field of ICT legal aspects, e-commerce, digital evidence, telecommunications, privacy, intellectual property, and cybercrime. She has published several articles and books and is a regular speaker at seminars and conferences on preventing money laundering, terrorist financing, and compliance.
Mrs. Kemna holds a Master's degree in Law from the Radboud University Nijmegen, the Netherlands and a Master's degree in Business Administration from the Rotterdam School of Management, Erasmus University Rotterdam, the Netherlands. In addition, she is a professionally trained attorney and was admitted to the Bar in the Netherlands before she emigrated with her family to Curaçao in 2006. Mrs. Kemna enjoyed IT-auditing training and is a certified anti-money laundering specialist.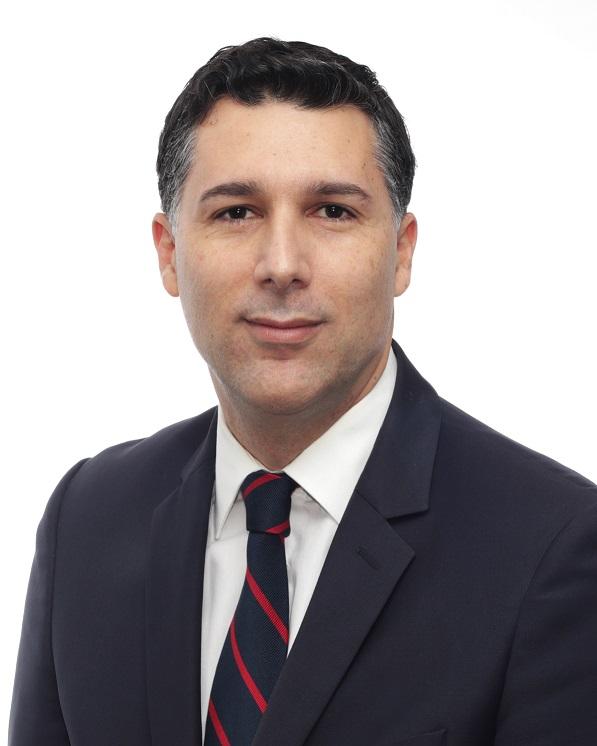 Jérôme Beaumont has 15 years of experience in anti-money laundering and counter-terrorist financing.
He graduated in political science, management, and law and is certified in cyber security from Harvard.
Mr. Beaumont held several roles and contributed to European Union and United Nations missions before joining the French Financial Intelligence Unit (TRACFIN) in 2011. Over the next five years, he processed major operational anti-money laundering cases, covered TRACFIN's international information exchange relating to terrorist attacks in France, and was responsible for TRACFIN's international policies.
Mr. Beaumont participated in reviewing the Financial Action Task Force's (FATF) standards, the Egmont Group's key documents, and significant information exchange projects such as ISIL. He was also involved in FATF and FATF-Style Regional Bodies evaluations and World Bank activities.
Mr. Beaumont has been the Executive Secretary of the Egmont Group of Financial Intelligence Units (FIUs) since 2016, leading a team of strong, passionate professionals committed to supporting Egmont Group activities, its 167 member FIUs, and the fight against money laundering, terrorist financing, and other predicate crimes.